From now until the end of the year, you're going to like what you see.
Starting right now, you'll see two new profile upgrades:
1. Tabbed layout – get where you need to go, faster and without scrolling
My Information and Communication Preferences now appear as tabs at the top of your screen.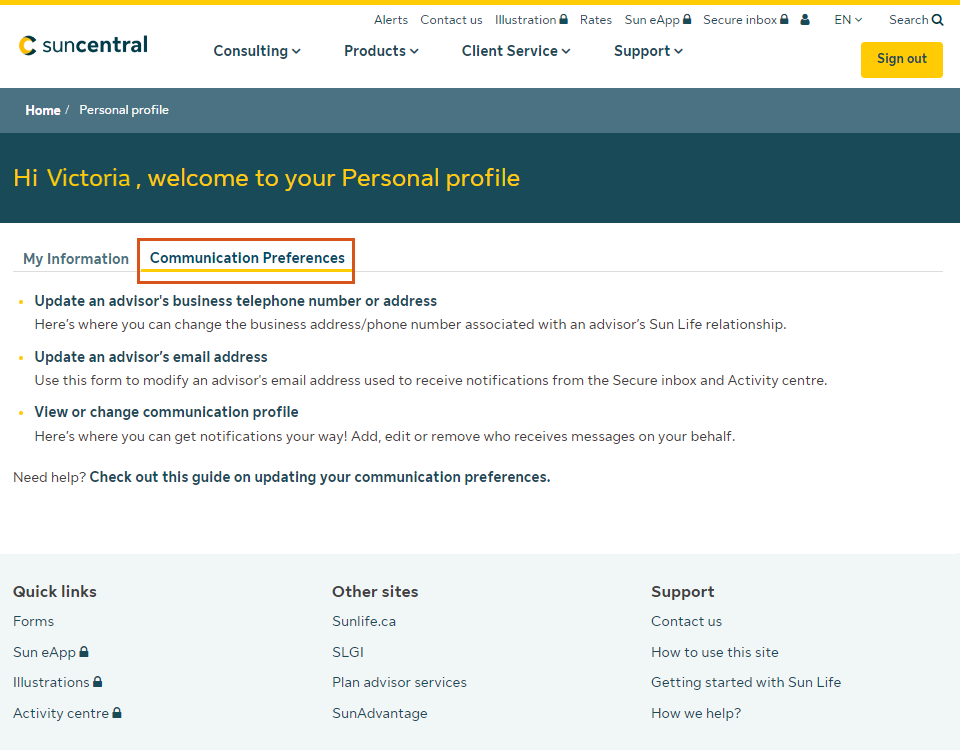 2. New profile link – find it with ease
You told us you wanted a more intuitive llink at the top of the Suncentral home screen to find your profile. Take a look at it now – renamed to "Profile."

And that's just the beginning. Later this year, we'll be giving you more.
New My Codes view for advisors. A new tab will show the selling or branch codes associated with your business.
New My Teams view. A new tab will help you collaborate and share code access within your advisory team.
We'll update you with more details as these become available.
Sign in to see the tabbed layout and profile link now.
Questions? For technical questions as assistance, contact Suncentral@sunlife.com or see the Contact us page on Suncentral.